Wedding Design Unveiled - E Book for DIY Brides, Coordinators and Planners!
Regular price

$39.99

Sale price

$9.99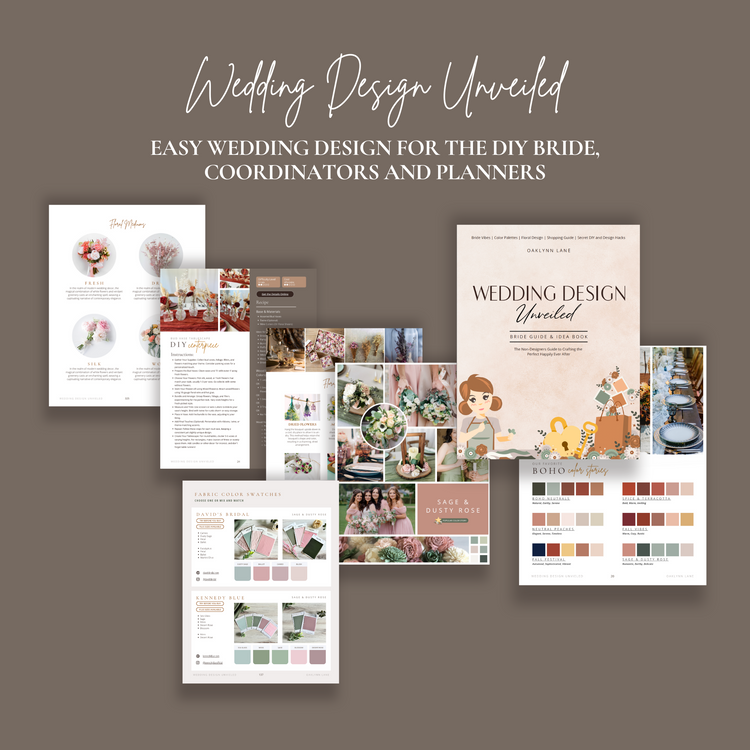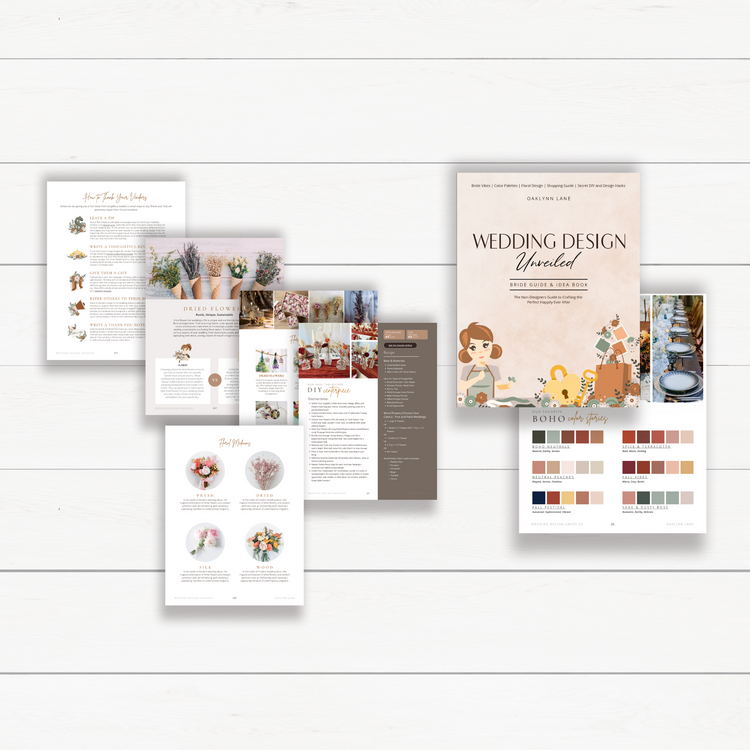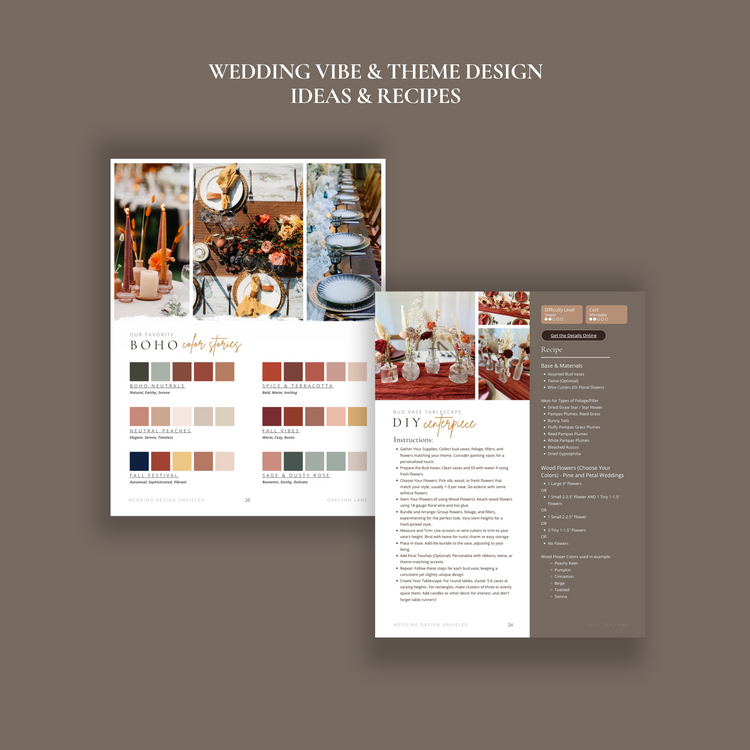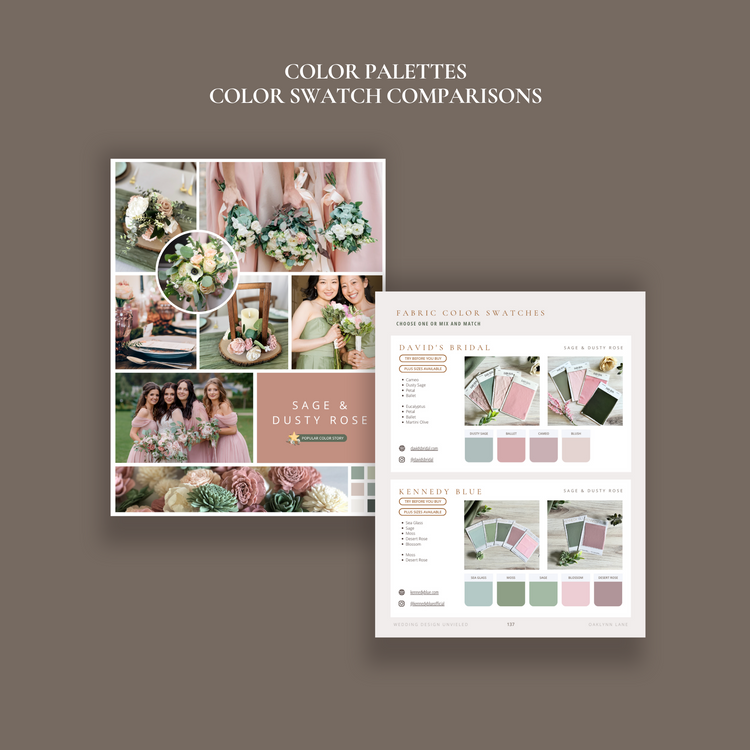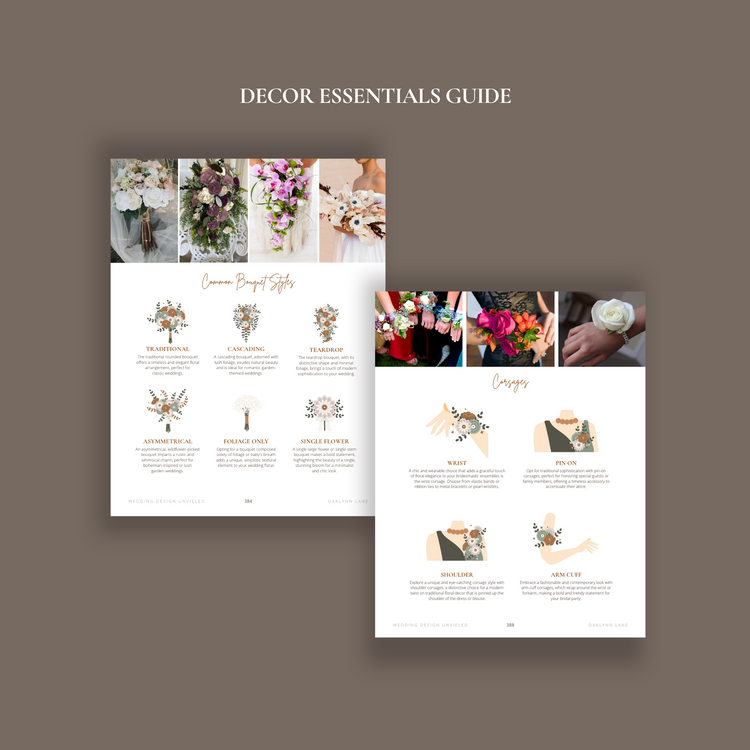 Product Details
Unveil the magic of wedding design with our eBook, which spans over 400 pages! Packed with tons of photos, creative ideas, and links to favorite vendors, suppliers, and tools needed to create a beautiful wedding, this comprehensive guide is your go-to resource for crafting an unforgettable celebration.
Wedding Design Unveiled eBook Features:
12 Wedding Vibes or Themes: Curated themes with helpful information, recommended canvas templates, and a DIY centerpiece recipe for each, making it easy to bring your vision to life.
37 Starter Color Palettes: Explore a variety of color options with photographed fabric swatch comparisons from 7 major Dress Brands, including Azazie, BHLDN, Reverly, David's Bridal, Kennedy Blue, Coco Melody, and Birdy Grey.
Floral Medium Comparisons: In-depth comparisons between fresh, dried, silk, and wood flowers to guide you in choosing the perfect floral elements for your wedding.
Choosing Your Floral Fairy: Discover the right florist for you with a set of questions to ask and easy sources to find the best floral options.
Decor Essential Catalog: A comprehensive guide to help you select the ideal style for each floral and decor piece, ensuring a cohesive and beautiful aesthetic.
Quick Reference Guide: Handy reference guides for fresh flowers, dried flowers, and wood flowers, making your decision-making process smoother.
Tips and Tricks: Valuable insights and advice for both design planning and the big day, helping you navigate the world of wedding design with ease.