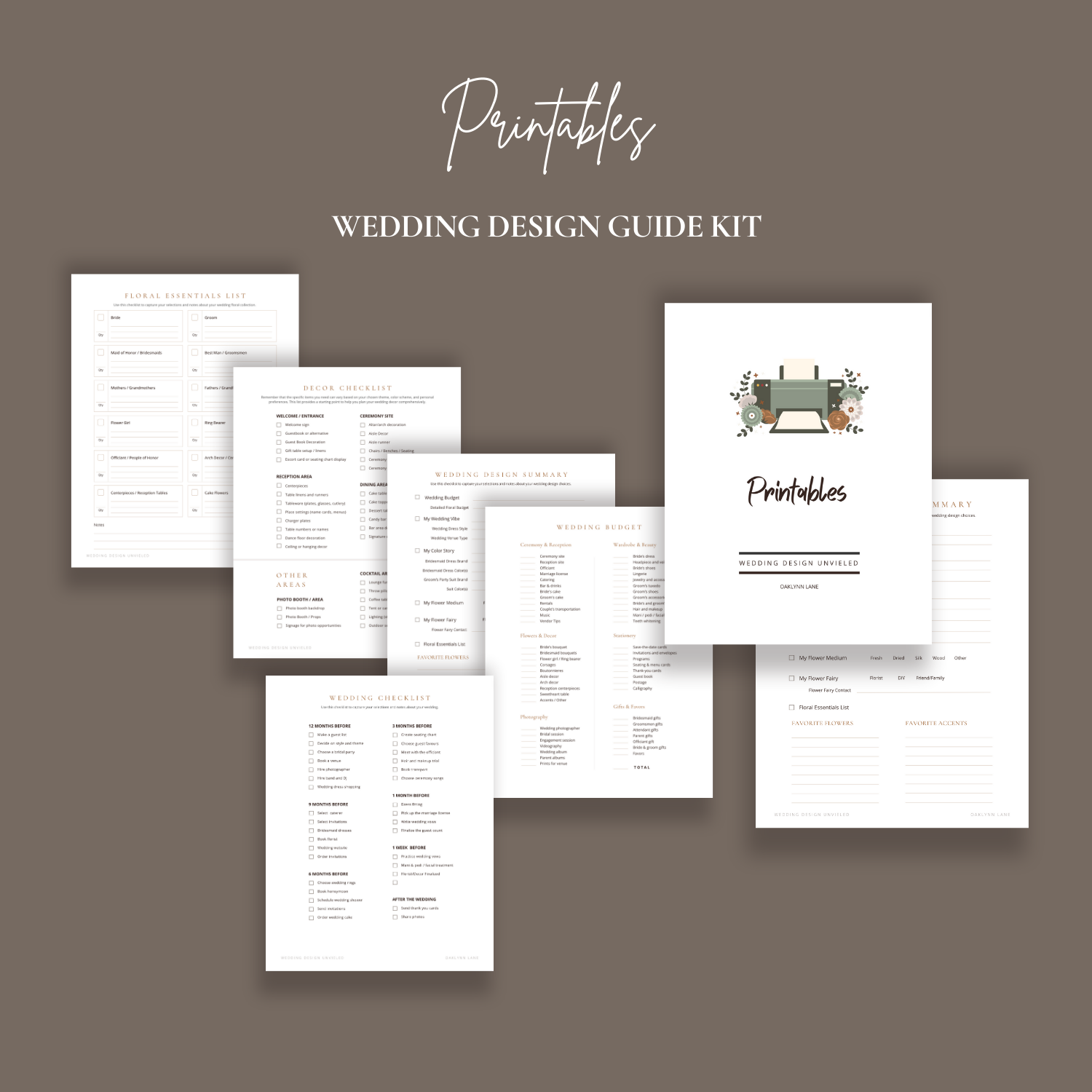 Wedding Design Guide Printables
Embark on your wedding planning journey with ease and organization! Our free downloadable printable set is your key to stress-free wedding design. From a comprehensive wedding decor checklist to a quick budget sheet and a design summary guide, these tools are crafted to make your wedding planning experience seamless and enjoyable. Elevate your design dreams with our practical resources, ensuring every detail is effortlessly captured for your special day. Download now and take the first step towards creating the wedding of your dreams!
Download Now
Wedding Design Unveiled
Dive into the magic of wedding design with our comprehensive guide, brimming with savvy tips, delightful tricks, and DIY hacks that will empower you to craft the most stunning wedding day effortlessly! From choosing your perfect theme to exploring color palettes from top dress brands, deciding on floral mediums, selecting your floral fairy, and discovering the best shopping sources, our guide is your compass in the enchanting realm of wedding design. Stay sane, stay on budget, and let your wedding vision come to life with our expert insights!
Get the Guide