UNIQOOO Black Arch Wedding Table Numbers with Stands 1-15, Gold Foil Printed 5x7 Acrylic Signs and Holders, Perfect for Centerpiece, Reception, Decoration, Party, Anniversary, Event
Hurry, only 3 items left in stock!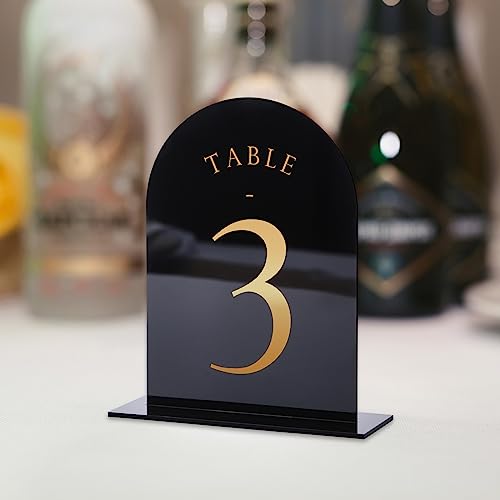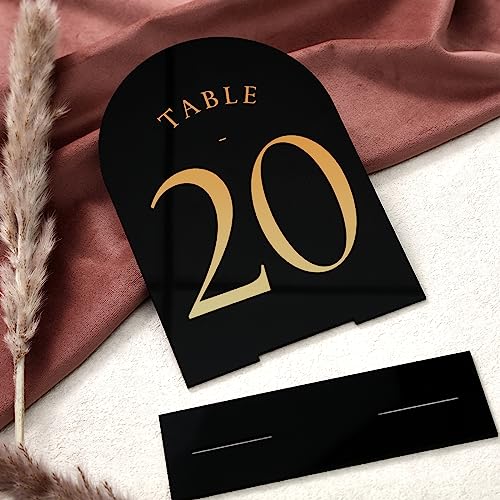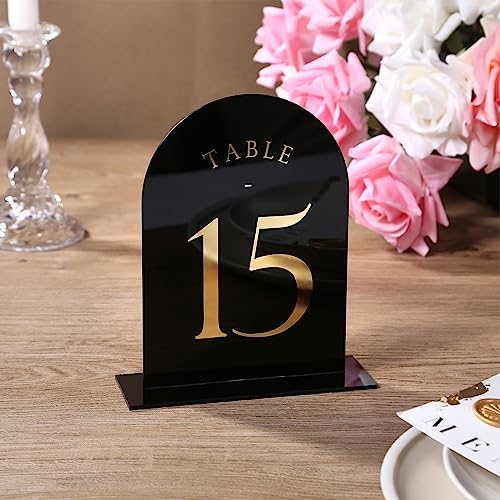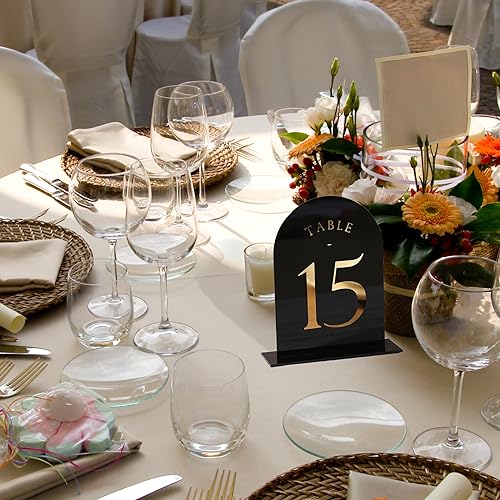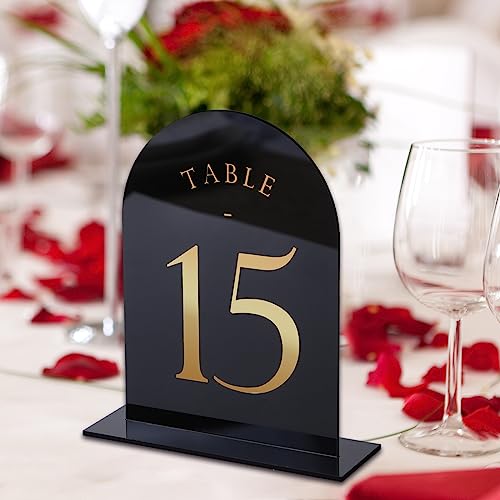 Product Details
Brand: UNIQOOO
Color: Black
Features:
Minimalistic Design: Arch wedding decor is a new trending and minimalist will never go out of style. These arch black acrylic table number with holders are best choice for your wedding reception.
Double Sided: These modern table numbers are made out of high quality black acrylic sheet, the lettering is gold foil which printed on both sides.
For Many Occasions: Whether you are celebrating a wedding, birthday, bridal shower, baby shower, anniversaries, engagement parties, or corporate events - these trendy table numbers will surely match any theme and can be used over and over.
Package Includes: 1-15 printed table numbers in gold with stands, 5 x 7 inch each. Total 15 sets in one pack.
100% MONEY BACK GUARANTEE - TRADEMARK filed in the U.S.A. - In business since 2011- UNIQOOO products are backed by a 100% guarantee that you are fully satisfied with your product or receive your money back. Contact our customer service for more information.
model number: TN57ARBKGD-P0115
Part Number: TN57ARBKGD-P0115
Package Dimensions: 8.7 x 5.5 x 2.2 inches
Amazon Affiliate

Oaklynn Lane is a participant in the Amazon Services LLC Associates Program, an affiliate advertising program designed to provide a means for sites to earn advertising fees by advertising and linking to oaklynnlane.com.