Surebonder Cordless Hot Glue Gun, High Temperature, Full Size, 60W, 50% More Power - Sturdily Bonds Metal, Wood, Ceramics, Leather & Other Strong Materials (Specialty Series CL-800F)
Regular price

$22.99

Sale price

$16.84
Hurry, only 3 items left in stock!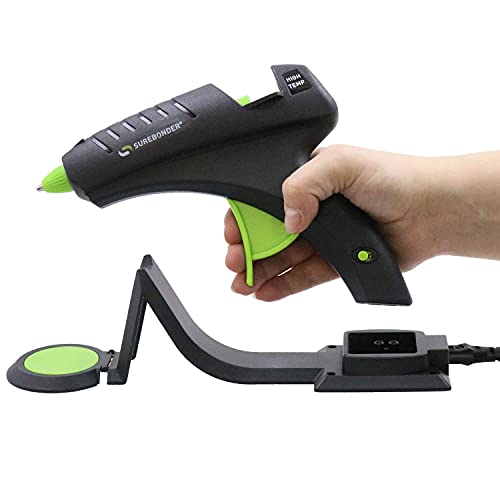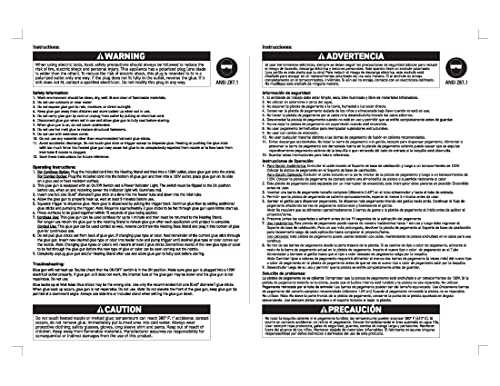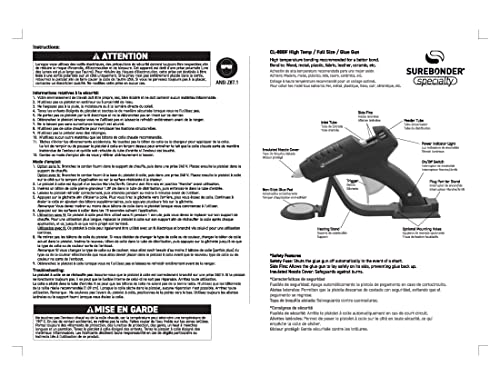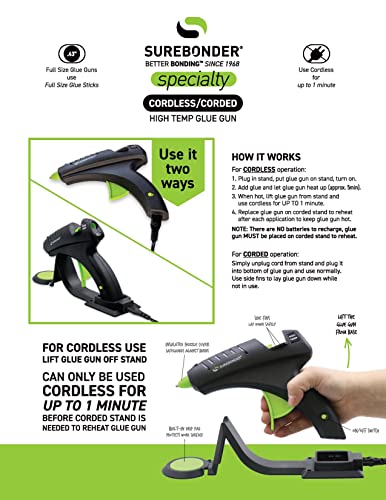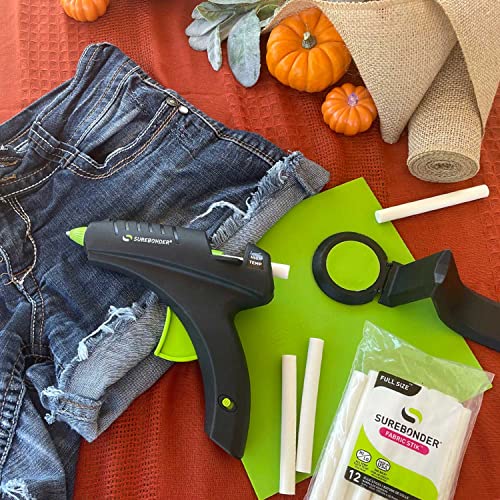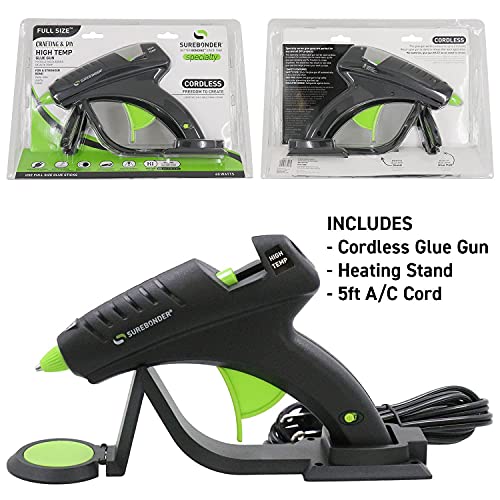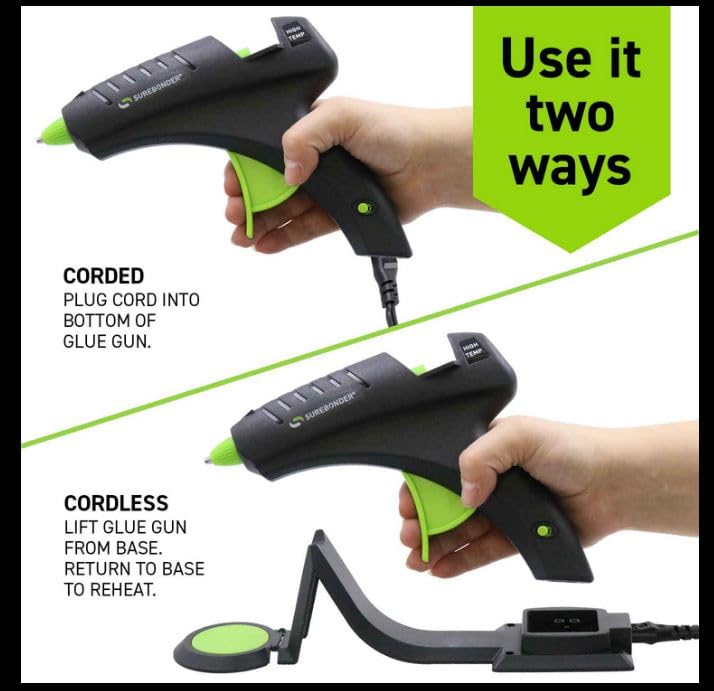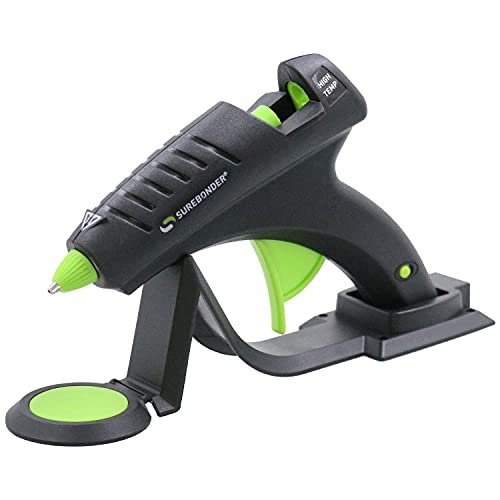 Product Details
Brand: Surebonder
Color: Black/Green
Features:
Temperature: Can Reach 380° F For Optimal Bonding With Metal, Wood, Ceramics And Other Porous And Non-Porous Materials
Includes Heating Base (For Holding And Warming Glue Gun In Cordless Mode) To Hold Between Applications
Use Indefinitely With Cord, Or Up To 3 Minutes Without Cord
Built-In Non-Stick Glue Pad Connected To Base. The purpose of this silicone glue pad is to catch any drippings that may come from the glue gun
Binding: Tools & Home Improvement
model number: CL-800FW-N
Part Number: CL-800F
Details: Product Description Fans of this high-temp model marvel at how it can effectively fuse such a wide variety of surfaces, from porous fabric to densely made plastic. Its cordless capacity, ergonomic design and extra safety features allow you to focus on your project without distraction. To use cordless, use the base as a heater/gun holder between applications or simply plug cord into base for continuous use. Easy and convenient for either simple fixes or long, detail-oriented projects. Size is 11.9 x 8.5 x 3.2. Use with standard 7/16 diameter glue sticks in 4-inch or 10-inch lengths. From the Manufacturer High temperature cordless glue gun is ideal for craft, floral, and do-it-yourself projects. Use high temperature for better bonding to metal, wood, ceramics, leather, and other porous and non-porous materials. Operates at 380 F. Features: On/Off switch, 60-Watt, insulated nozzle and includes stand. Use with or without cord for various projects. Works with either 4-Inch or 10-Inch long glue sticks with standard 7/16-Inch dia
EAN: 7544580343513
Package Dimensions: 11.7 x 8.2 x 3.5 inches
Amazon Affiliate

Oaklynn Lane is a participant in the Amazon Services LLC Associates Program, an affiliate advertising program designed to provide a means for sites to earn advertising fees by advertising and linking to oaklynnlane.com.