Royal Imports Silver/White Corsage Wrist Bands, Elastic Wristlets for Wedding Prom Flowers, Bulk Pack of 12
Hurry, only 3 items left in stock!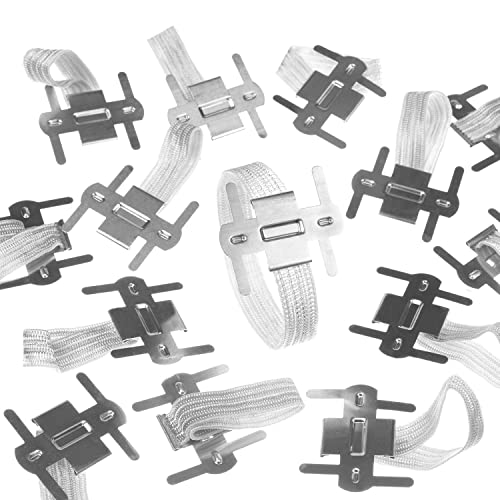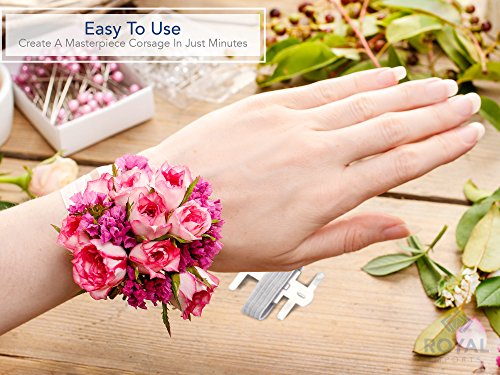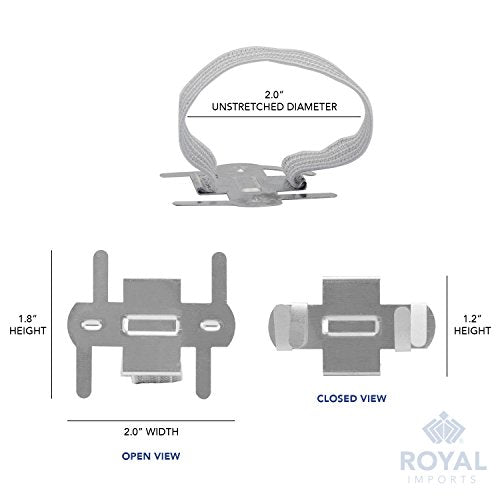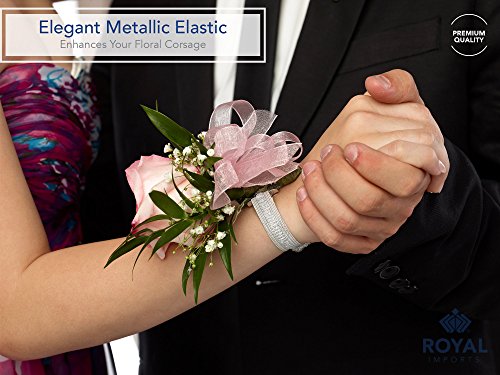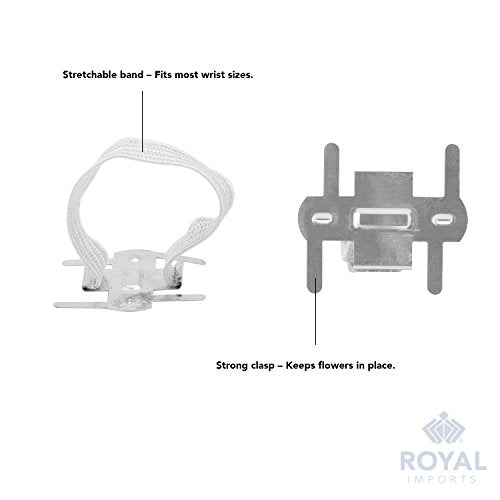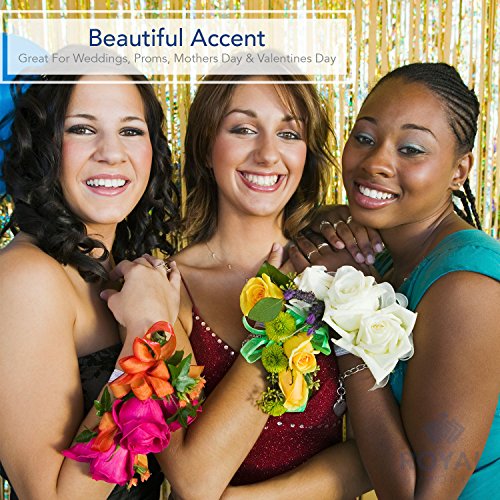 Product Details
Brand: Royal Imports
Color: Silver/White
Features:
QUALITY: Each elastic wristlet by Royal Imports is made of quality adjustable elastic material makes it fit snugly yet not too tight thus providing ultimate comfort. The elastic fabric is especially light-weight so you practically don't feel like you are wearing anything on your wrist.
STRONG METAL CLASP: Its clasp is also made of strong yet flexible metal in order to provide a secure grip and at the same time, make it easy to work with. When the prongs are folded over, it is guaranteed to keep the flowers firmly in place.
USES: Corsage wristbands are commonly used by florists to create wrist florals for brides and bridesmaids It is also used for Mother's Day, Valentine's Day, proms and weddings.
DIMENSIONS: Each wristlet clasp measures 2 inches wide by 1 inch high. The diameter for the unstretched wristlet is 4 inches
PACKAGING: These corsage wrist elastics are packaged 12 pieces in a Royal Imports cello bag for ultimate protection.
Binding: Office Product
model number: WRIST-BAG_012
Part Number: WRIST-BAG_012
Details: The Royal Imports corsage wristbands are made of high quality adjustable elastic material which makes it fit snugly so it doesn't fall off your wrist. Unlike similar corsage wristbands these wristlets don't sit too tight either, thus providing ultimate comfort. Its strong metal clasp provides a good grip of the corsage flowers which makes it easy to secure the little floral arrangement in its place. The non-breakable mechanism on this Royal Imports wristlet clip allows you to make corsage wrist bands for weddings and proms with little effort. In spite of its quality and strength, the metal clasps on the Royal Imports wristlets are extremely flexible which makes floral arranging a breeze. Hence, this has become the most popular wristlets among florists and DIYers etc. This pack contains 12 wristlets packed in a pretty cello bag for ultimate protection. Royal Imports brings the highest quality tools and supplies to the floral and craft industry. Each elastic corsage wrist band is crafted to perfection thus creating a perfectly flawless product. Uses: Weddings Craft projects Proms Mothers Day Bridesmaids To Use: Simply lay the elastic band flat with metal clasp facing up. Place the corsage onto the clip and fold the four prongs over the flowers to secure it in its place. Dimensions Clasp: 2" L X 1" W" Unstretched Diameter: 4"
EAN: 0712233000886
Package Dimensions: 3.9 x 2.1 x 0.9 inches
Amazon Affiliate

Oaklynn Lane is a participant in the Amazon Services LLC Associates Program, an affiliate advertising program designed to provide a means for sites to earn advertising fees by advertising and linking to oaklynnlane.com.