Royal Imports Preserved Natural Spanish Moss, Fresh Dried Shredded Loose Chunks, 8 Oz Bag
Hurry, only 3 items left in stock!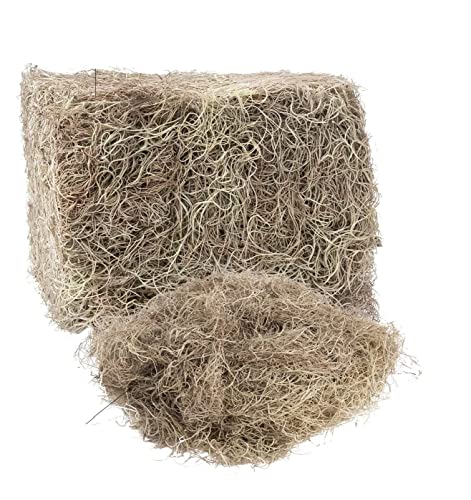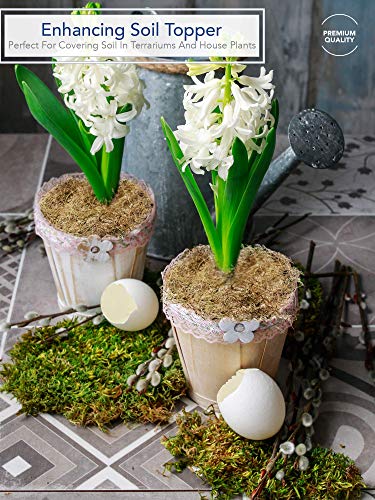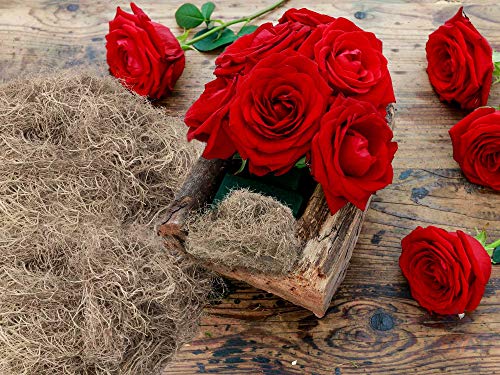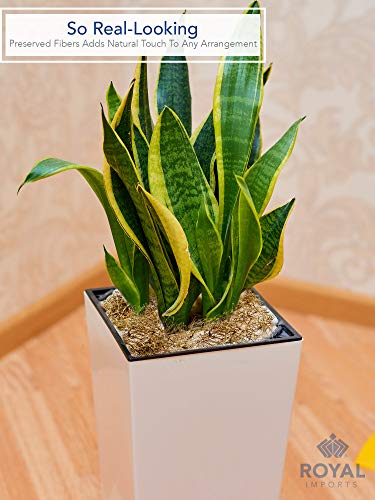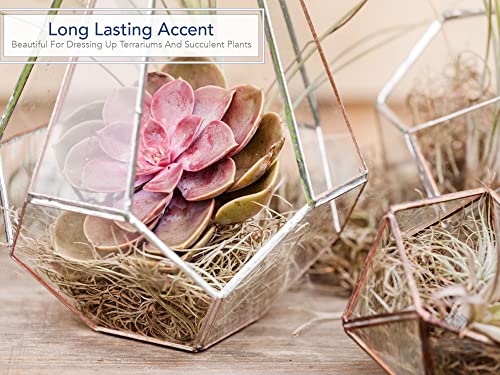 Product Details
Brand: Royal Imports
Color: Natural - Chunks
Features:
QUALITY: Royal Imports dried moss is Naturally Preserved to maintain its fresh appearance. This natural Spanish moss contains premium quality extra- long, plump fibers to enhance any garden, pot or craft project. The cohesive and hairy fibers are durable to withstand repeated watering yet still keeps that natural look alive.
BEST SELLER: This preserved moss has undergone an intense process of thorough washing and cleaning in order to remove dust and small particles from within. This unique attribute makes our moss the cleanest, safest and easiest to work with.
USES: Royal Imports natural brown moss is very popular with fresh flower arrangements as well as silk or dried floral designs. It is also commonly used to cover soil in gardens and house plants.
TRENDS: Preserved moss is ideal for lining baskets and covering window boxes. It adds a pretty touch when used with orchid plants and succulent terrariums. It is also great for decorating a garden party and adds a finishing touch to any craft projects.
FEATURES: Comes packed in a bag of 8 Oz of plump hairy moss. It would cover a flat area of approximately 4 square feet.
Binding: Kitchen
model number: MOSS-SPANISH_8BG
Part Number: MOSS-SPANISH_8BG
Details: Royal Imports naturally preserved Spanish Moss is ideal for lining wicker baskets, window boxes and wire baskets. It is also ideal for use in floral arranging and crafting projects. This moss is easy to work with and is the perfect topper for your potted plants. It allows water to seep through, yet keeps the soil enclosed in its pot. Unlike most competitors' dried moss, our moss remains looking alive and fresh forever because of how it was preserved. It enhances any project with its natural grassy look and adds the perfect finishing touch to any flower arrangement. This fresh dried natural beige moss comes packed in a bag of 8 Oz. Royal Imports brings the highest quality floral supplies to the floral and craft industry. Each case of moss is crafted of premium quality fibers thus creating a natural-looking, flawless product. Uses: • floral arrangements • crafting • terrariums • gardening • party decor Popular with: • event planners • florists • interior designers • gardeners • decorators
EAN: 0712233014128
Package Dimensions: 13.9 x 10.4 x 2.8 inches
Amazon Affiliate

Oaklynn Lane is a participant in the Amazon Services LLC Associates Program, an affiliate advertising program designed to provide a means for sites to earn advertising fees by advertising and linking to oaklynnlane.com.