Pack of 6 Wet & Dry Floral Foam Blocks + Floral Foam Knife for Fresh and Artificial Flower Arrangements, Flower Foam Blocks for Plant Decorations & Crafts (Large 7.8"L x 3.4"W x 2.6"H)
Hurry, only 3 items left in stock!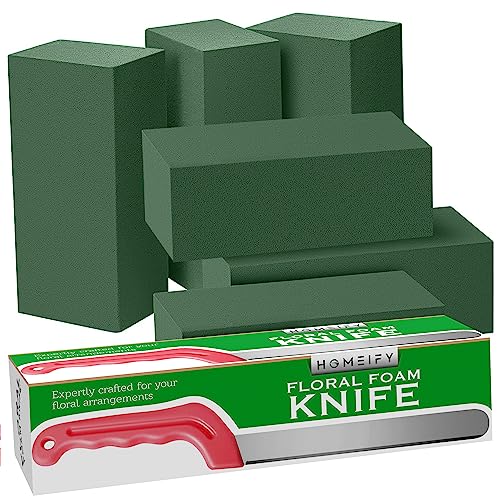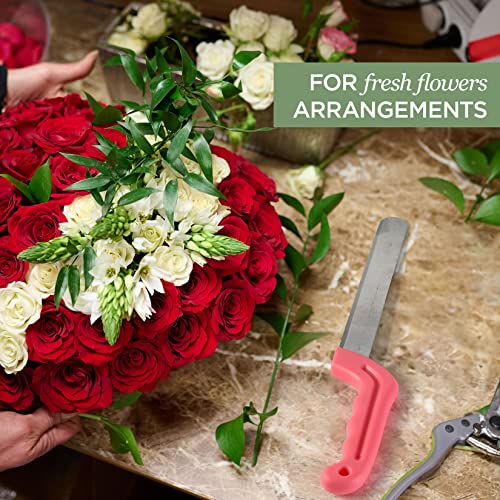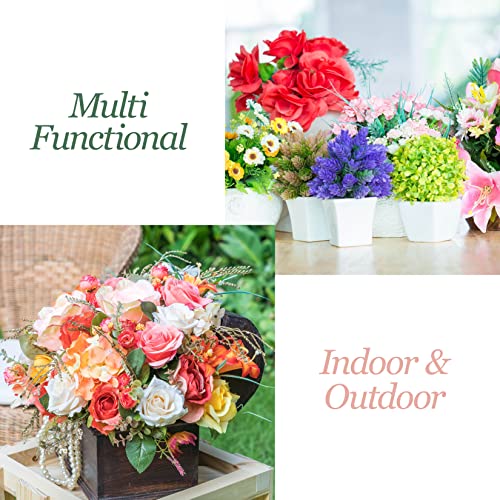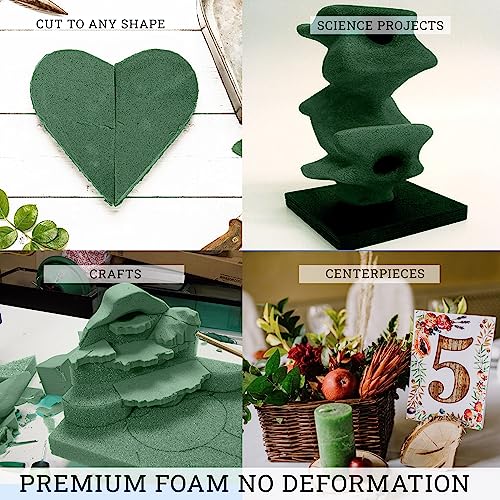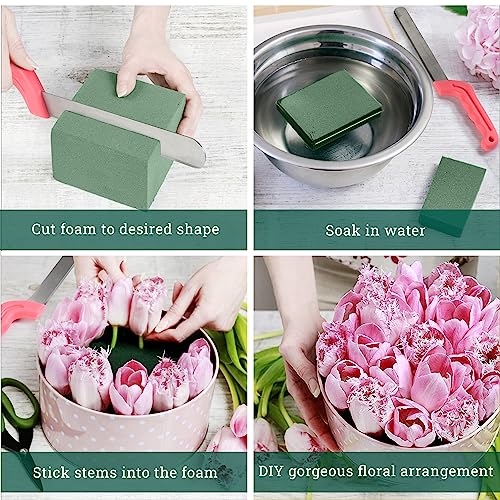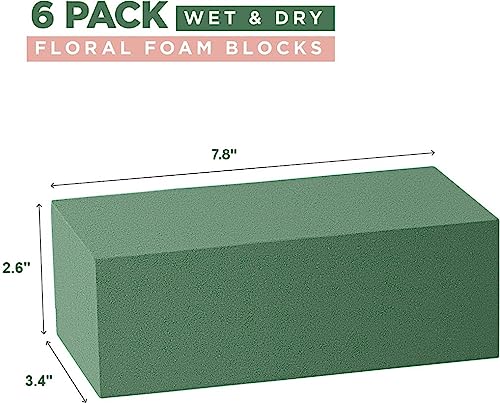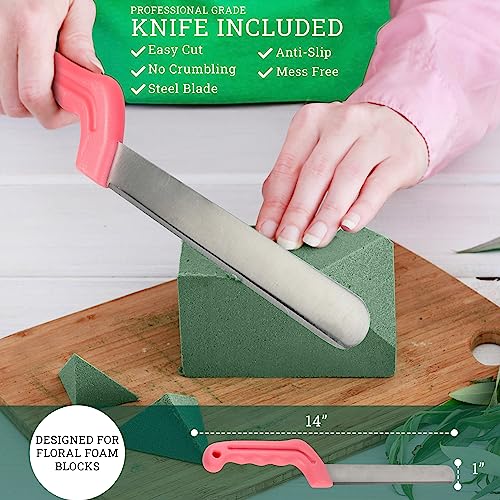 Product Details
Brand: Homeify
Color: green
Features:
COMPLETE SET - 6 green foam blocks & cutting knife.
PREMIUM FLORAL BLOCKS - Create beautiful flower arrangements using our premium quality foam blocks. Shape them as you want, trimming them down to fit a bowl, vase, or basket. With no limit to your creativity, you'll love the easy to cut DIY flower foam!
WET & DRY FOAM - The foam blocks can be used for both fresh and silk flowers. The blocks are made of dense materials to prevent crumbling, ensuring a mess free experience. The foam quickly absorbs water and keeps flowers fresh for weeks with its good water retention. Do not press foam blocks into the water, because it can cause air pockets, and will shorten the lifespan of the flowers.
FLORAL FOAM KNIFE - Using the included professional foam cutter knife, easily cut the foam to your desired shapes. With its anti-slip handle and steel sharp blade, this will be an easy mess-free cutting option. It's a must have for any beginners, aspiring DIY artists, and florists!
OCCASION - Use this set for DIY at home personal use, for weddings, home, office, garden, party and birthday decorations & centerpieces, as well as for professional florist shop use. Its multi-functional and can be used indoors & outdoors.
Binding: Office Product
Part Number: H-HF-8633-wet
Details: Pack of 6 Wet & Dry Floral Foam Blocks For Fresh & Artificial Flower Arrangements, Styrofoam Blocks For Floral & Crafts supplies with Florist Foam Cutting Knife, Flower Foam Blocks - 8.75"Lx4"Wx2.75"H
Package Dimensions: 16.7 x 7.9 x 4.2 inches
Amazon Affiliate

Oaklynn Lane is a participant in the Amazon Services LLC Associates Program, an affiliate advertising program designed to provide a means for sites to earn advertising fees by advertising and linking to oaklynnlane.com.