Ling's moment Wedding Arch Flowers with Hanging Vines Set of 2 for Ceremony Reception Wall Decorations (Not Include Arch)
Hurry, only 3 items left in stock!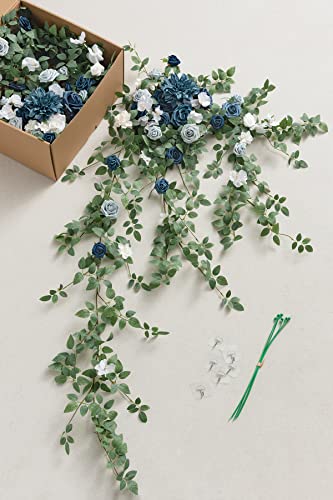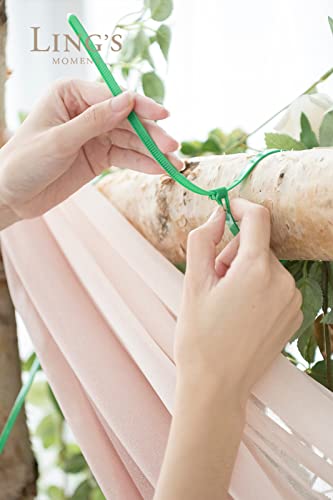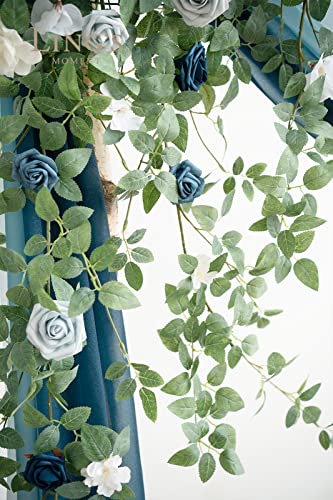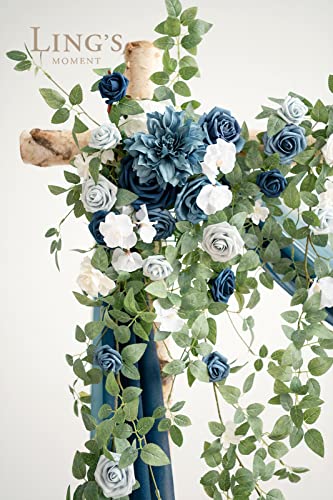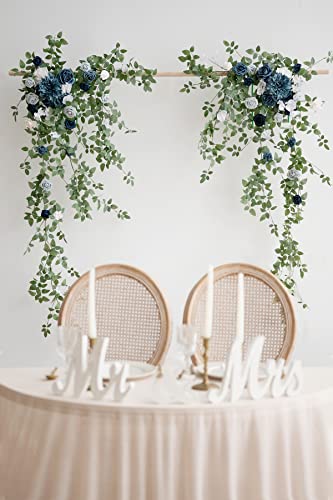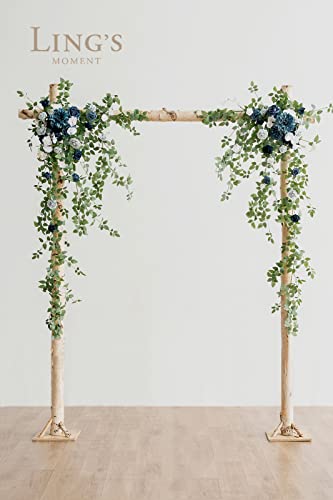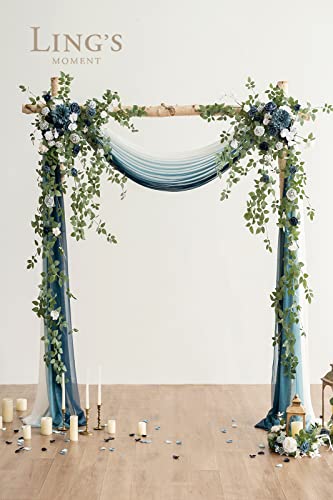 Product Details
Brand: Ling's Moment
Color: Dusty Navy Blue
Features:
Size and Package: One set includes two pre-made flower arrangements. Each measure approx. 67" * 23", coming with cable ties and transparent pasted hooks for simple attachment (The fabric AND arch is not included, we serve professional Arch Drape in our store if you need it)
Unique Twin Arch Decor: The reference arch size is 5ft width by 6.5ft tall, best for small wedding ceremonies. You can make a complete arch decor easily, perfect for outdoor weddings, and blends well with nature hanging it separately without any other decorations, also fabrics can be attached to add more visual layers
Multiple Uses: Suitable for ceremony backdrop/ reception entrance/ arch, whether an outdoor wedding or an indoor one. After the wedding, it can be used for the house/room door/room wall or at any surprising moment, and you'll have mementos that you can treasure forever
Substitute & effort saving: Just 1 set deluxe flower arrangement offers a better experience rather than a bulk of flowers to deal with, also can substitute the small set & drape combined, saving your time and getting a simple & delicate wedding
Note: Though it's well packaged with a kraft paper box, the flowers might be a little deformity due to shipping and packing, please softly knead the petals to help recover the shape
Part Number: ARC-LM13-NAVBLU-2
Details: Navy Blue Twin Arch Flower Arrangement These flower arrangements were made with realistic silk flowers and foam flowers,  every leaf and flower is fixed by hand.Including powder blue rose, navy blue rose, dutch blue rose, dutch blue avalanche rose, white avalanche rose, filled with white gardenia, white rose, navy blue dahlia, rose leaves, mini white flower and pea flower MultipurposeSuitable for wooden arch/ metallic paint arch/ rustic arch, above an entrance, on the backdrop, or simply hanging on a wall.Ready to UseDesigned on a flexible base, which easily fits for a straight and flat arch display, reusable& releasable& adjustable cable zip ties attached for several types of wedding arch or altar.Permanent flower beauty The artificial flower is an alternative to expensive fresh flowers and dried flowers which are easy to collect dust, they will stay and look beautiful very lifelike all day, not wilting and turning brown.
Package Dimensions: 22.0 x 16.0 x 6.7 inches
Shirt Sizes

Size guide

For our super soft Tees, use the sizing chart below!

| | | |
| --- | --- | --- |
|   | LENGTH | WIDTH |
| XS (inches) | 27 | 16 ½ |
| S (inches) | 28 | 18 |
| M (inches) | 29 | 20 |
| L (inches) | 30 | 22 |
| XL (inches) | 31 | 24 |
| 2XL (inches) | 32 | 26 |
| 3XL (inches) | 33 | 28 |
| 4XL (inches) | 34 | 30 |
| 5XL (inches) | 35 | 31 |