Ling's Moment Pompon Mum Artificial Flower, 5pcs Faux Silk Mini Chrysanth with Stems, Bulk Fake Wedding Filler Flowers for DIY Bouquet Centerpieces Arrangements Shower Decorations, White
Hurry, only 3 items left in stock!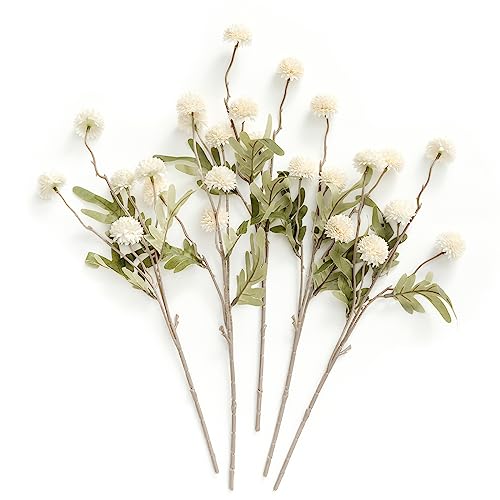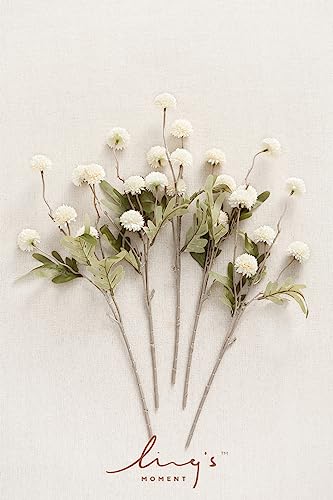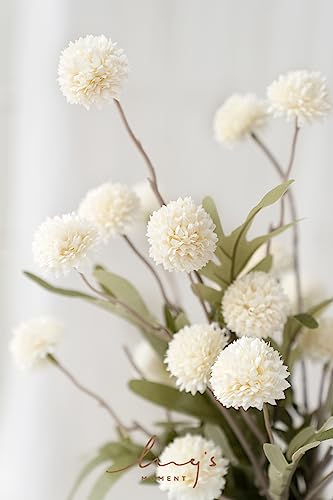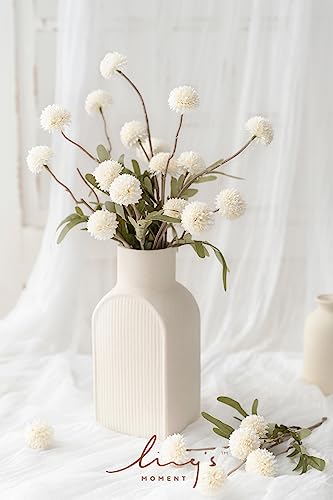 Product Details
Brand: Ling's Moment
Color: White
Features:
Package Details: The package includes 5 pieces of mini Chrysanth with stems, each stem has 5 Pompon Mum.
Size: The Pompon Mum is approx 1.3 inches wide, and 18 inches long from the top of the flower to the end of the stem.
Easy to DIY Arrangments: These greenery stems are the ideal choice for DIY bridal bouquets, table centerpieces, etc, and also work wonderfully just by themselves in the vase.
High-Quality Material: These Chrysanth balls are made of high-quality silk. The stems are made of iron wire wrapped with floral tape, which is extremely flexible and easy to cut.
Long-term Storage: These artificial flowers are perfect for adding a bit of nature and all its beauty to your home, wedding and many other occasions without the hassle and maintenance like fresh plants.
Package Dimensions: 17.4 x 5.3 x 2.1 inches
Amazon Affiliate

Oaklynn Lane is a participant in the Amazon Services LLC Associates Program, an affiliate advertising program designed to provide a means for sites to earn advertising fees by advertising and linking to oaklynnlane.com.