Ling's Moment Fall Hanging Wedding Arch Flowers Kit (Pack of 4) 2pcs Arbor Artificial Flower Arrangement, 2 Drapes, Ceremony Rose Backdrop, Brunt Orange Terracotta Floral Party Autumn Outdoor Decor
Hurry, only 3 items left in stock!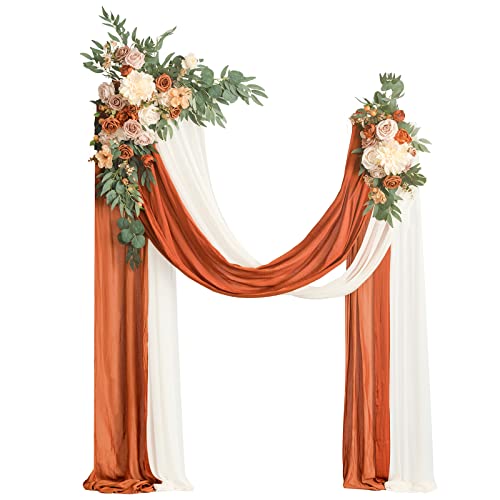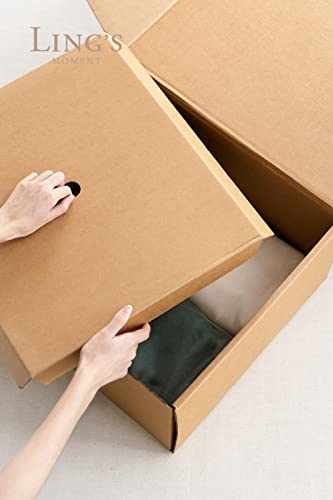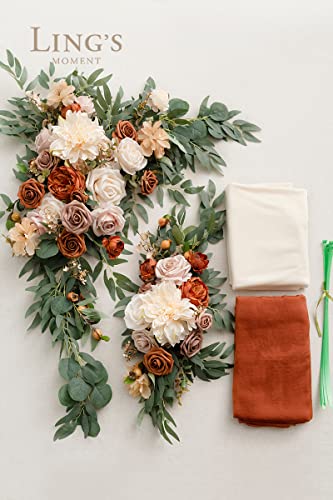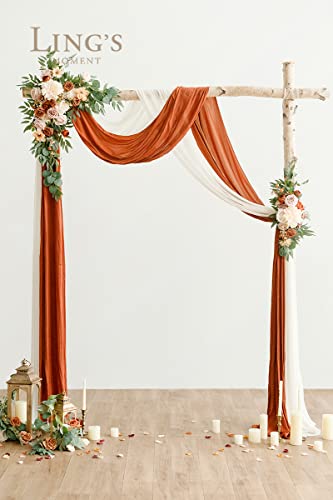 Product Details
Brand: Ling's Moment
Color: Sunset Terracotta New
Features:
Material: The arch flower kit is mainly made of foam and silk artificial flowers, they will never wither, they look not only beautiful but also very realistic, and matched with premium material fabric drapes.
Feature:pre-fabricated products,100% handmade, ready to use out of the box
Package Including: Pack of 4; including 1*corner flower; 1*tieback flower; 2*polyester drapes;6*green zip ties (not include wood stand)
Best alternative to expensive fresh flowers and greeneries, they will stay and look beautiful all day, not wilting and turning brown,while its budget is just 30% or less of the fresh flower
Please note: arch stand, candles, candleholders, rose petals, lanterns, and lantern flowers are not included in the package
Part Number: FLOWFS-NEW-TRT-02
Details: This listing is for one of our most gorgeous floral arches. This flower arrangement is simply so beautiful and so elegant! It will look lovely for an outdoor wedding or an indoor one. It can be hung on an arch, above an entrance, on the head table or simply hung on an wall. Following your nuptials the flexible base allows for multi display options...decorate an archway, fireplace, window or mantle in your home with this beauty!
Package Dimensions: 17.3 x 13.5 x 6.0 inches
Shirt Sizes

Size guide

For our super soft Tees, use the sizing chart below!

| | | |
| --- | --- | --- |
|   | LENGTH | WIDTH |
| XS (inches) | 27 | 16 ½ |
| S (inches) | 28 | 18 |
| M (inches) | 29 | 20 |
| L (inches) | 30 | 22 |
| XL (inches) | 31 | 24 |
| 2XL (inches) | 32 | 26 |
| 3XL (inches) | 33 | 28 |
| 4XL (inches) | 34 | 30 |
| 5XL (inches) | 35 | 31 |