KOOC Premium 72-Feet Parchment Paper Roll - 15-Inch Width, Non-Stick, Unbleached Baking Paper - Ideal for Baking, Cooking, and Food Preparation - 90 Square Feet Coverage - Compostable, High Density
Hurry, only 3 items left in stock!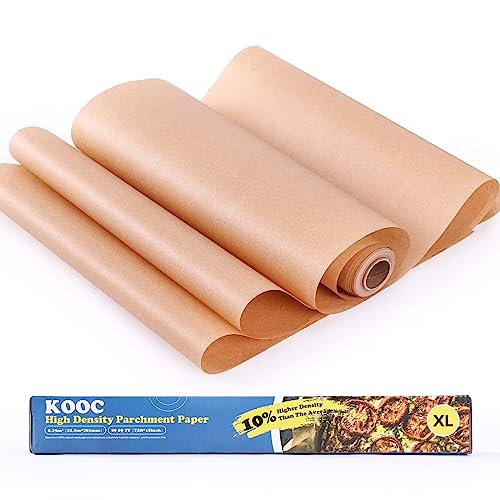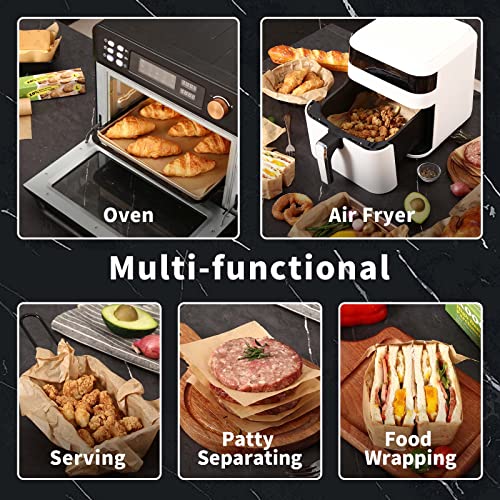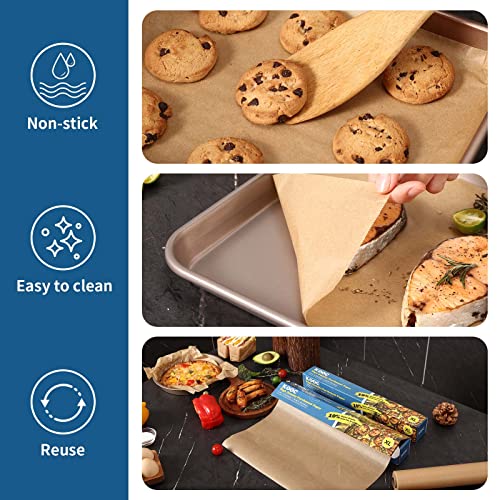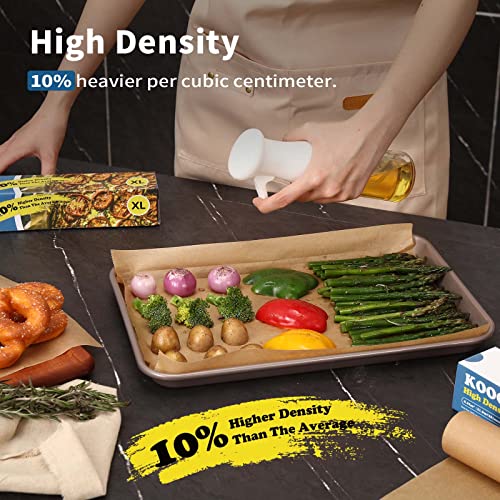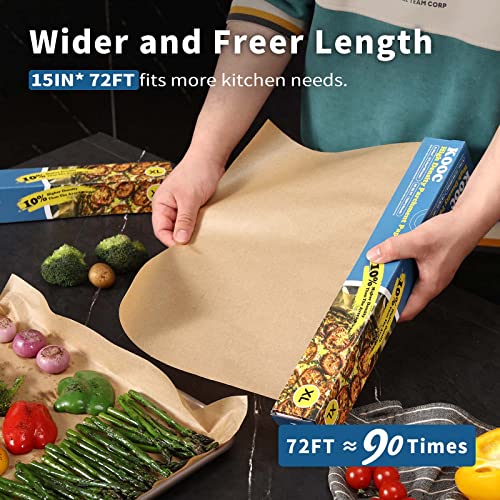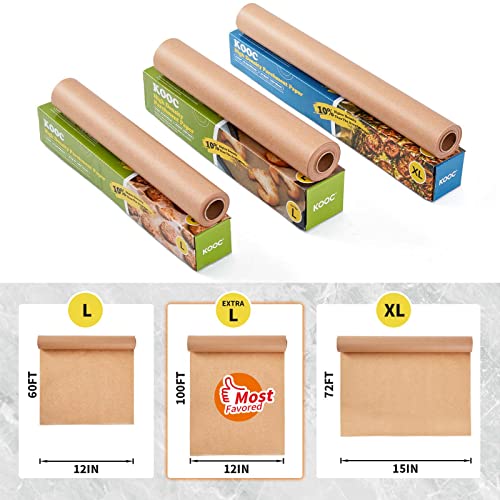 Product Details
Brand: KOOC
Color: XL
Features:
[High-Quality Parchment Paper] KOOC premium-grade parchment paper roll is crafted with utmost care to deliver exceptional results in your baking and cooking endeavors.
[Generous Dimensions] With a length of 72 feet and a width of 15 inches, our parchment paper roll provides ample coverage for various culinary applications, from baking cookies and pastries to roasting vegetables and meats.
[Non-Stick and Easy to Clean] Our parchment paper features a non-stick surface, preventing food from sticking to the pan and making cleanup a breeze. Spend less time scrubbing and more time enjoying your delicious creations.
[Heat-Resistant and Safe] Designed to withstand temperatures up to 450°F (232°C), our parchment paper ensures even heat distribution and avoids scorching or burning. It is food-safe and suitable for use in ovens, microwaves, and freezers.
[Convenient and Reliable] The convenient roll design allows for easy dispensing and cutting, ensuring hassle-free usage. Whether you're a professional chef or a home cook, our parchment paper roll is an essential tool for achieving professional-grade results.
Binding: Kitchen
model number: KOOC
Part Number: KOOC
Details: Description Kitchens Parchment Paper Roll for Backing
EAN: 6973497692970
Package Dimensions: 15.4 x 2.0 x 2.0 inches
Amazon Affiliate

Oaklynn Lane is a participant in the Amazon Services LLC Associates Program, an affiliate advertising program designed to provide a means for sites to earn advertising fees by advertising and linking to oaklynnlane.com.