FuleHouzz 5 Pcs Soft Touch Artificial Eucalyptus Leaves Spray Fake Silver Dollar Greenery Stems for Home Wedding Floral Arrangement, Blue
Hurry, only 3 items left in stock!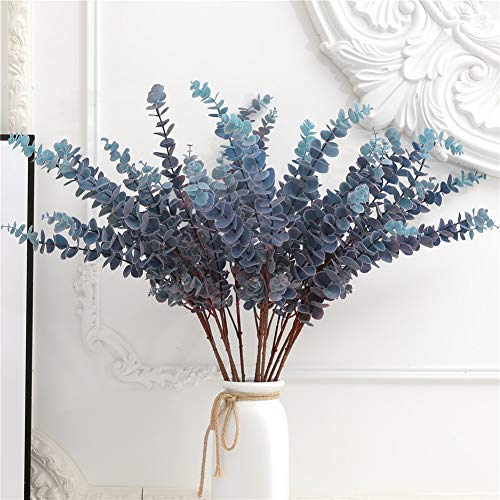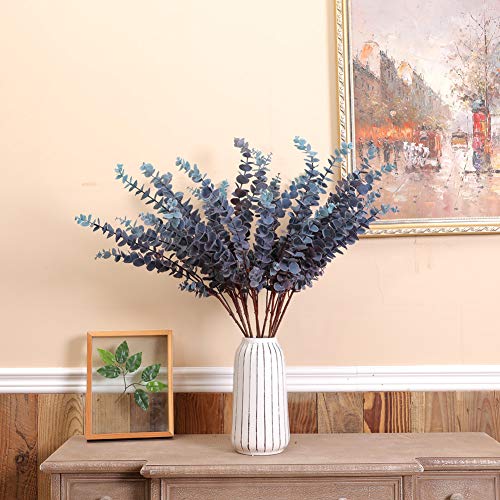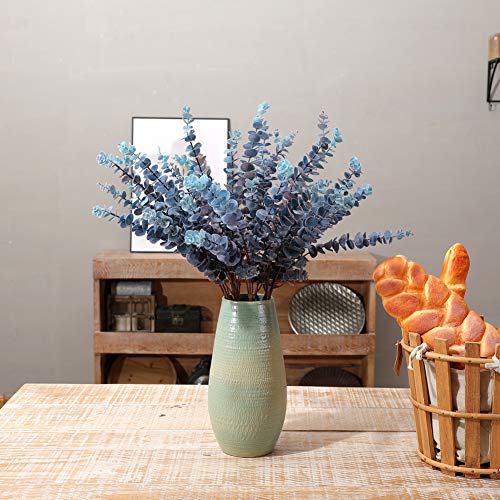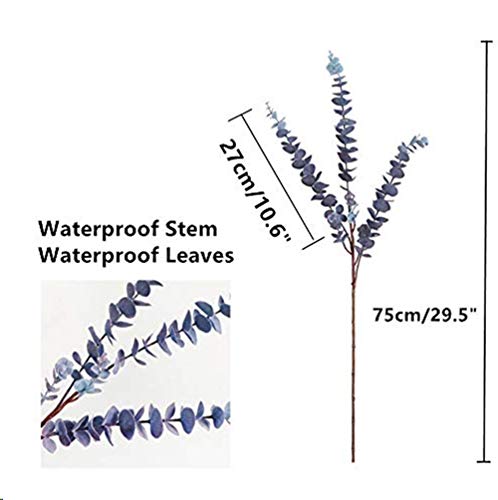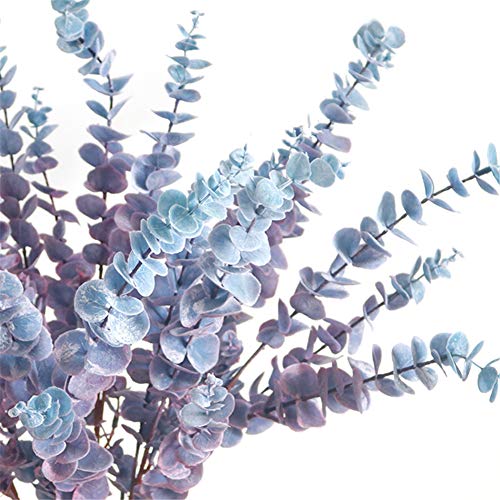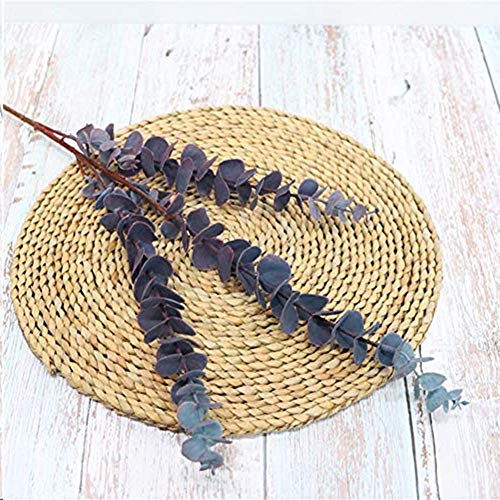 Product Details
Brand: FuleHouzz
Color: Blue*5
Features:
Package Include: 5 Pcs faux eucalyptus leaves sprays plants (no vase included).
Size: Total length approx. 31.5 inches (80cm), leaf diameter about 1.1 inches (2.8cm). Each stem has 3 big forks and 3 small forks. The stems are made of iron wire wrapped with plastic. If the size is too long for you, you can bend the stems to adjust to the suitable height, the stems can be twisted into different shapes.
Waterproof: These eucalyptus leaves and stems are waterproof, easy to clean and they can be used indoor or outdoor. They are the best option to replace natural ones.
Soft Touch Leaves: These eucalyptus leaves are made from high quality rubber material with a soft touch feeling, waterproof, durable for a long time, and looks real. It's better than common plastic leaves.
Multifunctional Decor: Greenery floral is nice decor for home, wedding, evening party, dinner party, shop and bouquet. They will not only add extra vitality and natural sense to you home, wedding, also add extra color and texture to bouquets, garland, wreaths, DIY project, flower arrangement hanging planter, and other scenarios.
Binding: Kitchen
Details: These soft touch artificial eucalyptus leaves are perfect for home, party, wedding, events etc., and they are the best choice for making garland, wreaths, DIY project and wedding backdrop arch, make a nice added and warming touch to any decor. Material: Rubber leaves, plastic stems. Total length: approx. 29.5 inch(75cm). Package Include: 5 pcs artificial eucalyptus stems. Tips: * Eucalyptus would be extruded because of packing and transportation, you can adjust each leaf as you like. * Please note that color difference does exist between images and actual product due to lighting in photography.
EAN: 0822444616414
Package Dimensions: 16.7 x 5.0 x 3.1 inches
Amazon Affiliate

Oaklynn Lane is a participant in the Amazon Services LLC Associates Program, an affiliate advertising program designed to provide a means for sites to earn advertising fees by advertising and linking to oaklynnlane.com.