FuleHouzz 12pcs Artificial Eucalyptus Greenery Stems 16" Tall Fake Eucalyptus Leaves Branches for Wedding Bouquet Wreath Decor, Grey Green
Hurry, only 3 items left in stock!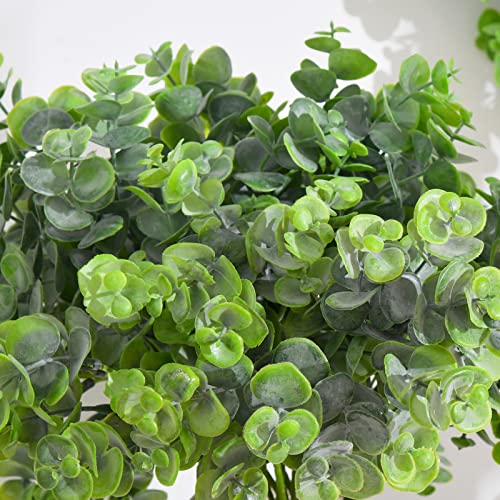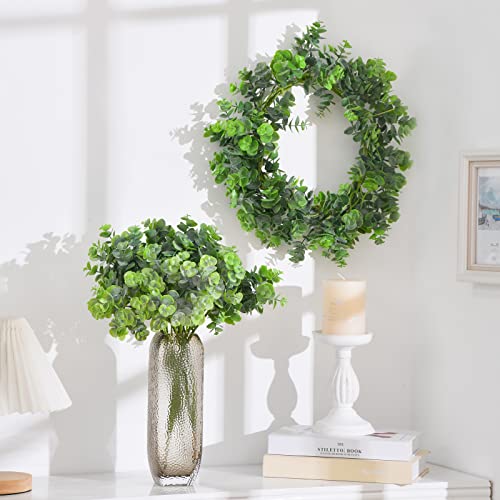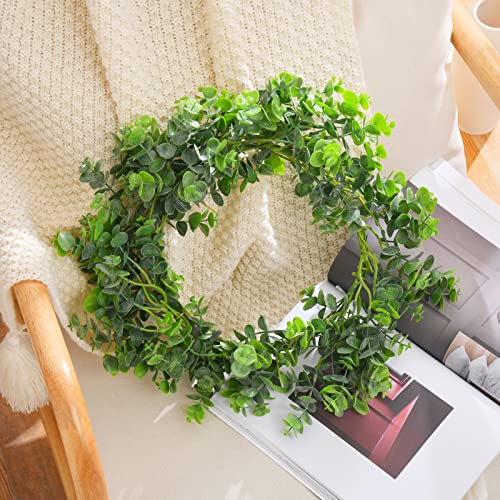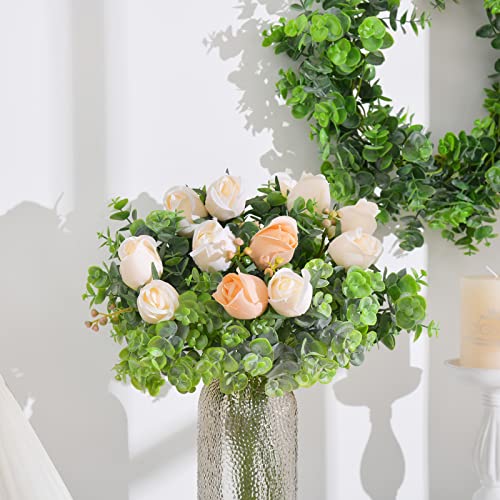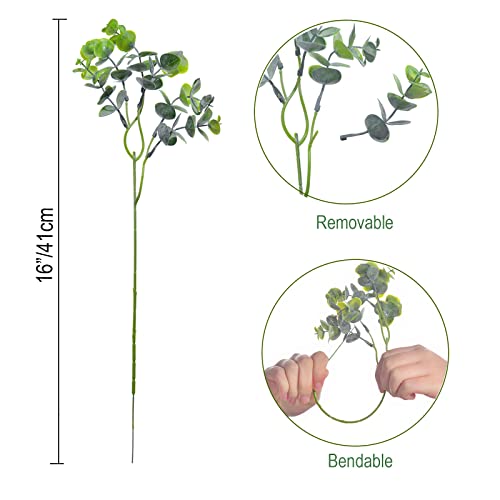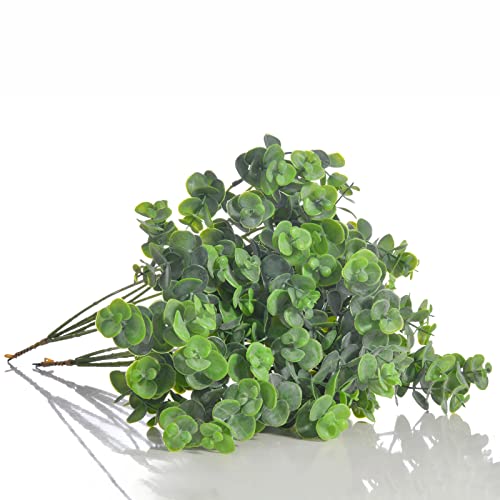 Product Details
Brand: FuleHouzz
Color: Z-grey Green
Features:
Package Include: 12pcs artificial eucalyptus stems leaves. Each eucalyptus stem consists of 6 branches with about 72pcs eucalyptus leaves.
Size: Each faux eucalyptus stem is approx 16"(41cm) in tall and Leaves about 0.7"(1.9cm).
Material: These eucalyptus stems leaves are made of high quality plastic and the stems are iron wire inside, you can bend the stems into any shapes you needed. Each stem is detachable so you can reduce the volume to your liking. The size of leaves from large to small, which looks more real and nature vivid.
Multifunctional Decor: Fake eucalyptus stems can be add these to all of the bouquets, such as wedding bouquet. Also can be used in vase, wreath, garland, and so on. These artificial flowers for displaying on dining table, arch, swag.
Note: In order to more nature, these artificial eucalyptus stems leaves surface were sprinkled with white powder to simulate real plants, so you needn't clean powder on the leaves. If you have any questions, please do not hesitate to contact us.
Binding: Kitchen
Details: FuleHouzz 12pcs Artificial Eucalyptus Stems: Our eucalyptus leaves and stems are made of high-quality plastic and iron wire. Each stem of eucalyptus is about 16 inches/41cm, has 72 pieces of leaves, about 0.7 inches/1.9cm per leave. For a realistic look, the leaves have a touch of white powder, not dust. They are suitable for all kinds of party decorations such as wedding, baby shower centerpieces and various anniversaries. Also suitable for bouquet, garland, wreath, floral arrangement or just placing in vases, baskets or tin buckets.
EAN: 0822444618371
Package Dimensions: 9.5 x 4.2 x 3.5 inches
Amazon Affiliate

Oaklynn Lane is a participant in the Amazon Services LLC Associates Program, an affiliate advertising program designed to provide a means for sites to earn advertising fees by advertising and linking to oaklynnlane.com.