Efavormart 7" Gold Glass Roman Style Wedding Compote Floral Bowl Centerpiece, Antique Flower Table Pedestal Vase
Hurry, only 3 items left in stock!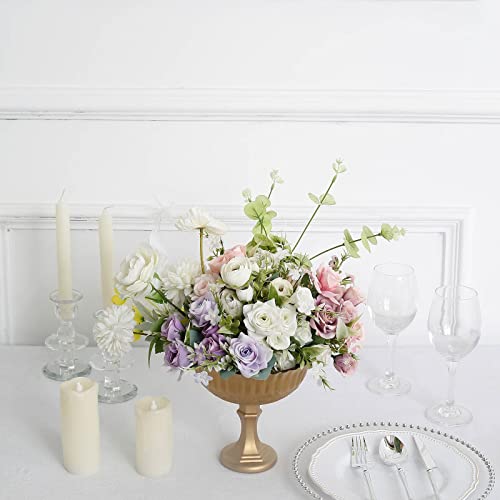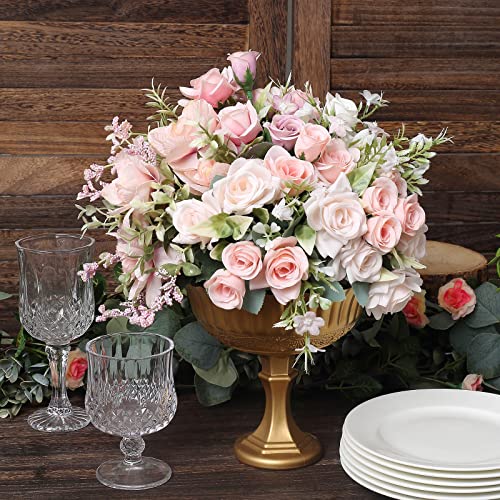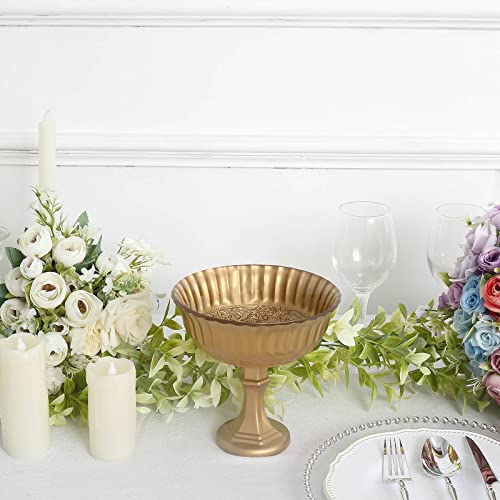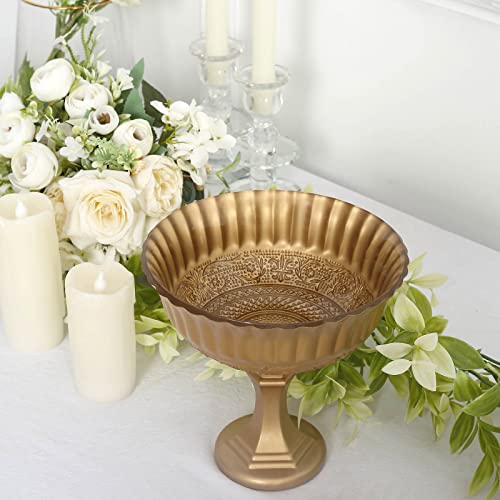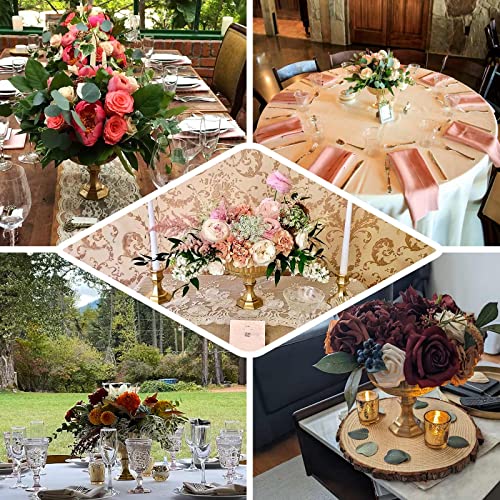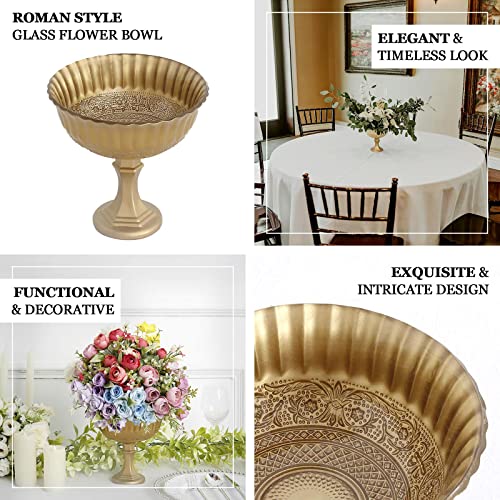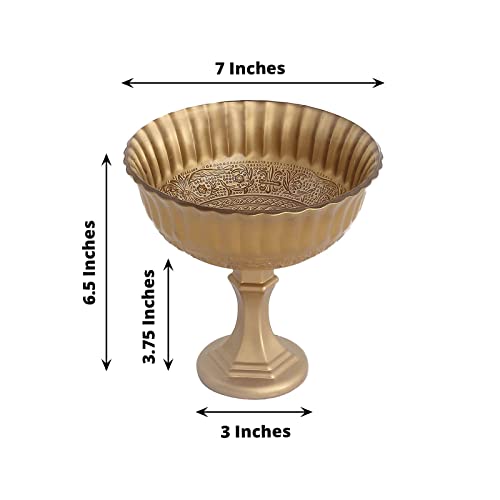 Product Details
Brand: Efavormart.com
Color: Type7
Features:
Quantity: 1 Compote Vase Material: Glass Color: Gold Style: Roman Flower Bowl Pedestal Vase Overall Size: 6.5"H x 7"Dia. Total Depth: 2.5" Base Size: 3.75"H x 3"Dia. Can also be used as a candle holder for floating or stand-alone candles.
HIGH QUALITY: These vases are made from high-quality premium material. To make things swankier, we have designed it on the master of luster. This elegantly shimmering piece comprises shiny material crafted with the utmost perfection.
CAPTURES ATTENTION: These vases will add imperial shimmer and surreal sophistication to your events. Inspire your guests and invitees with these beautiful flower vases. The glimmering design will make them appear more tempting and delightful.
CLASS AND ELEGANCE: Nothing can beat the unmatchable class and elegance exuded by these stunningly beautiful vases. With shiny clear premium quality and glistening design, this piece of pure elegance is sure to bedazzle whoever sets eyes on it.
MULTI-PURPOSE: Perfect to create floral displays, floating candle arrangements, or fill with our faux succulent and moss. Present your Christmas/Holiday delights or party favors in style in these posh vases. For a truly tantalizing impact, pair with our matching Mercury Glass Charger Plates.
Details: Gold Roman Style Compote Bowl Centerpiece Bring a timeless look to special occasions with our stunning Roman Style Compote Bowl Vase. Crafted from glass with a gold finish and intricate Roman detailing, this piece is perfect for wedding receptions, holiday gatherings, and other memorable moments! This vase stands on an elegant pedestal base and would make a stunning addition to any table as a centerpiece. Antique Glass Wedding Floral Vase Fill this compote bowl vase with fresh or silk flowers for an instantaneous floral arrangement. To create a truly romantic atmosphere, place floating candles or small pearls in the bowl for added dimension. Or add potpourri, water beads, or other unique accents to make even more of a statement! Wherever you decide to showcase this exquisite pedestal vase, rest assured that it will be the focal point of any event. For those who appreciate classic styling and antique decor pieces, this Roman style compote glass bowl vase is exactly what they're looking for. Gold Table Pedestal Vase Designed and crafted to perfection, this Roman Style Bowl Vase is the perfect table centerpiece for any special occasion. Featuring classic gold-work, intricate roman-inspired design, and graceful pedestal base, this gorgeous antique decor piece is the ideal choice to make your wedding or holiday gathering extra special. Crafted from durable glass, this centerpiece vase also makes an ideal gift any time of the year. Seamlessly blending elegance and modern style, this vase allows you to bring a touch of romance into any room for special occasions or everyday moments alike. Additional Information: Listing is for flower pots only. Flowers and other decorative accessories are not included Uses: Home, Office, Garden, Kitchen, Porch, Courtyard, Flower Shop, Wedding, Birthdays, and more! How to Care: Prior to first use, glass pieces should be hand washed individually in warm soapy water, rinse
Amazon Affiliate

Oaklynn Lane is a participant in the Amazon Services LLC Associates Program, an affiliate advertising program designed to provide a means for sites to earn advertising fees by advertising and linking to oaklynnlane.com.