CYS EXCEL Wood Square Planter Box with Removable Plastic Liner (H:4" Open:6"x6") | Multiple Size Choices Wooden Planters | Indoor Decorative Flower Box
Hurry, only 3 items left in stock!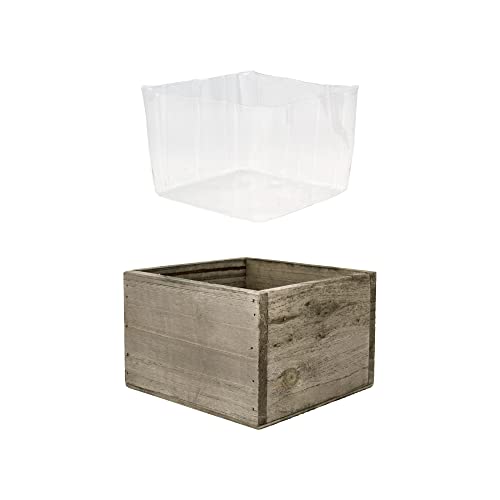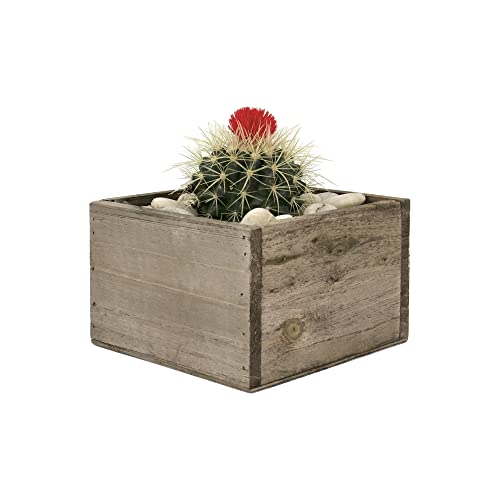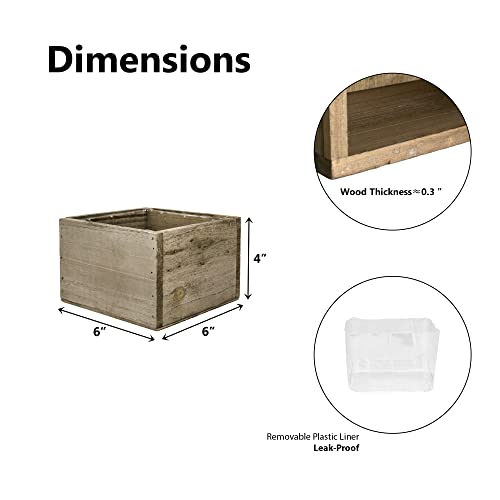 Product Details
Brand: CYS EXCEL
Color: Brown
Features:
Dimensions - Height: 4" | Opening: 6"x6" | Interior Dimensions: L-5" x W-5" H-3.5" | Wood Thickness: 0.3" | Brown Wood Color | Pack of 1
Quality - Hand Made Paulownia Wood Planter Box. Removable plastic liner included. Recommended for indoor use. Outdoor use may cause damage to the wood box due to outdoor conditions. No drainage hole included for plants.
Design - The perfect sized planter box. The thick wood walls are glued and nailed together for strength and durability. The plastic liner is designed to hold the soil and plants within.
Uses - The planter box is a great fit for your farm-style home décor. For all the modern urban home décor lovers, the wood planter box is an easy and practical decoration for the contemporary house. It is perfect for small plants and craft projects.
Occasions - The wood planter box delivers a warming message to the surrounding environment. It attracts attention due to the natural character of the item. It makes for a unique centerpiece for any event or home. It also makes for the perfect gift.
Binding: Kitchen
Details: Highlights - CYS EXCEL SIZE" Square Wooden Planter Pot with Zinc Metal Liner. - Made of solid natural wood, very sturdy - Wood thickness-9mm. - 8 Sizes Available, we offer pack of 1, 3 and 6. - Make for great decorative pieces. Suitable for outdoor or indoor. - Great value when you buy in a pack of 3 and 6. Great for small plants, air plants or succulent. The best way to show off your simple gardening. With its natural appeal, this box is a great container for country style garden decor. For a stylish and contemporary arrangement, fill this planter with several different kinds of succulents, and use as an accent piece on your front porch. These square wooden planter pot make charming containers for farm houses, garden decor and rustic country style wedding decor.
Package Dimensions: 6.4 x 6.4 x 4.6 inches
Amazon Affiliate

Oaklynn Lane is a participant in the Amazon Services LLC Associates Program, an affiliate advertising program designed to provide a means for sites to earn advertising fees by advertising and linking to oaklynnlane.com.