WOD ETC766 Professional Grade General Purpose Green Electrical Tape UL/CSA listed core. Vinyl Rubber Adhesive Electrical Tape: 1 inch X 66 ft - Use At No More Than 600V & 176F (Pack of 1)
Hurry, only 3 items left in stock!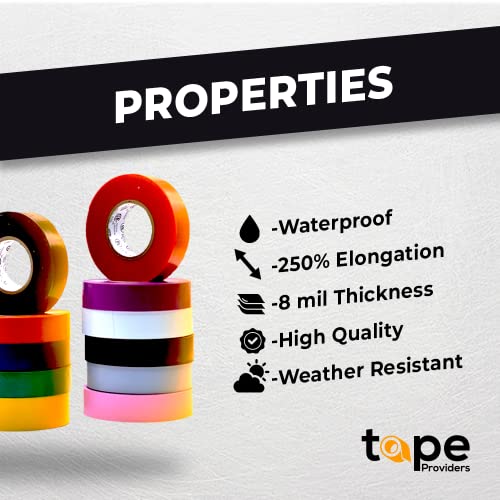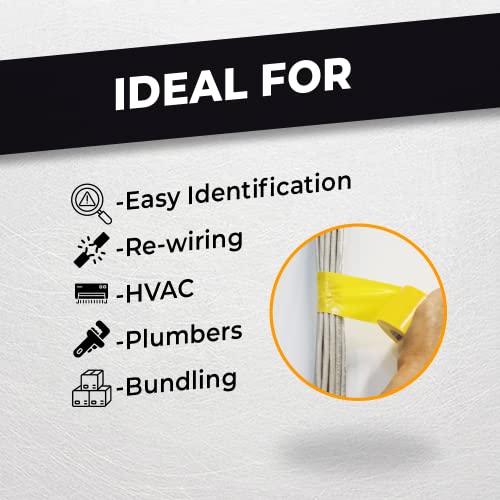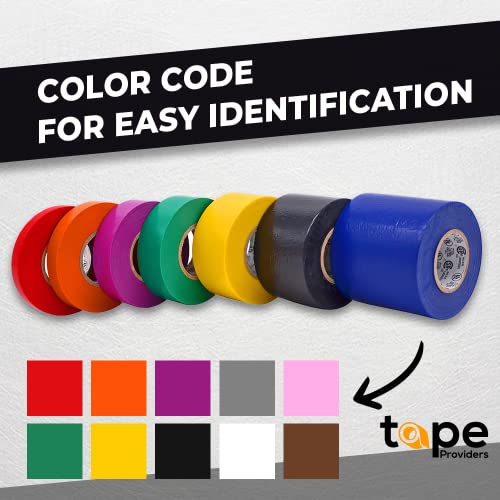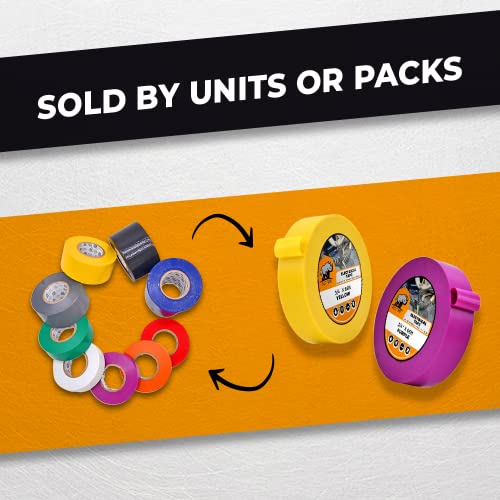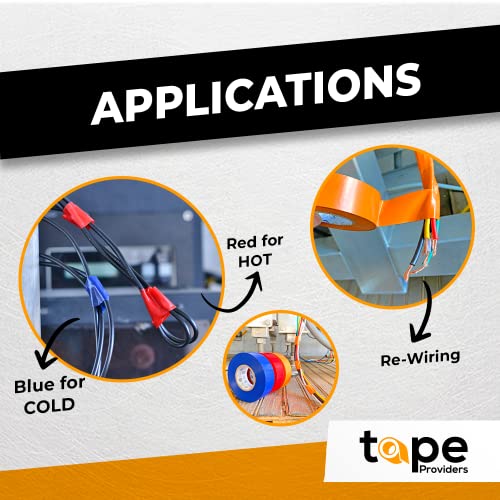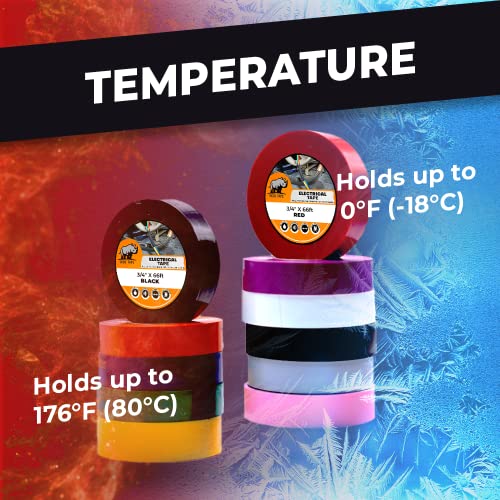 Product Details
Brand: WOD Tape
Color: Green
Features:
PROFESSIONAL GRADE ELECTRICAL TAPE - WOD Electrical Tape constructed from high quality plasticized PVC film with a rubber adhesive in 11 OSHA Colors. Perfect for any professional or diy'ers with its superior adhesive material and sticky rubber resin. It is 7 mil thick and 66 feet long which in most cases which in most cases is longer than most "electrical tape" being sold on Amazon.
COLOR CODE FOR EASY IDENTIFICATION - Color code your cables or label other items with the 11 colors we stock on wire tape and save money purchasing our rainbow packs. Be able to IMMEDIATELY tell if you have the right wire or cable.
PREVENT FIRES WITH HEAT-SAFE TAPE - Use our superior color tapes that do not ignite, even for non-electric labeling! Our professional electricians approved tape. Is rated up to 176 degrees F (80 degrees C)
CERTIFICATIONS AND USES - WOD Electrical tape is UL/CSA Listed with superior resistant to UV, acids, alkalis, oil, moisture and abrasion. WOD Electrical Tapes are preferred by many industry leaders in the Electrical, HVAC, Plumbing, and Automotive-aftermarket industries. Perfect for all of your electrical wiring needs including cable insulation, spliced wires, wire bundling, and all-around household tape.
PEACE OF MIND SHOPPING 100% MONEY BACK GUARANTEE! - We sell quality plasticized PVC Electrical Tape in 11 OSHA Colors if you are not satisfied, we will do our due diligence to make sure you are completely satisfied with the product and service. Just send us an email, and we promise to make it right!
Binding: Tools & Home Improvement
Part Number: WOD-EL-766AW-GR
Details: Professional Grade General Purpose Electrical TapeProduct DescriptionWOD Electrical Tape is 24mm wide Plasticized PVC film with an aggressive rubber based adhesive in OSHA colors; rolls are individually cello-wrapped and labeled. It is a UL/CSA 1.5 in. listed core. Flame retardant and cold resistant.11 Colors availableBlack - Yellow - Green - Orange - Purple - White - Red - Blue - Gray - Brown - PinkRainbow Pack 3/4 in. includesWhite - Black - Yellow - Orange - Red - Blue - Green - Purple - Gray - PinkRainbow Pack 3/8", 1/2", 1", 1.5", 2", 3" in. IncludesBlack - Yellow - Green - Orange - White - Red - Blue - Gray.ApplicationsWhether you are re-wiring, installing, splicing, your home electrics, working on electrical projects, or just choosing a creative, economical way to decorate your home, office or car. Our 11 colors of vinyl tape give you hundreds of possible color combinations for labeling electric work or creating your DIY craft project, and you don't have to worry about it melting or catching fire! Quick identification of electrical phases - Circuits - Feeders and branches.Properties• Adhesive: Rubber resin• Carrier/Backing: plasticized polyvinyl chloride (PVC) film• Thickness: 7 mils• Adhesion: 13 oz/in (to stainless steel test panel)• Tensile: 16 lb/in• Elongation: 200%• Application temperature range: up to 176 F• Dielectrical Breakdown: 6KV• Certifications: UL/CSA listed• 3" neutral core/cartonNote: Sizes will be the tape industry standard metric sizes, ex. 12mm for every 1/2 inch of nominal value tape width (Rolls are give or take 5% wider or narrower than the nominal size).
EAN: 0742309081648
Package Dimensions: 3.1 x 3.0 x 1.0 inches
Amazon Affiliate

Oaklynn Lane is a participant in the Amazon Services LLC Associates Program, an affiliate advertising program designed to provide a means for sites to earn advertising fees by advertising and linking to oaklynnlane.com.